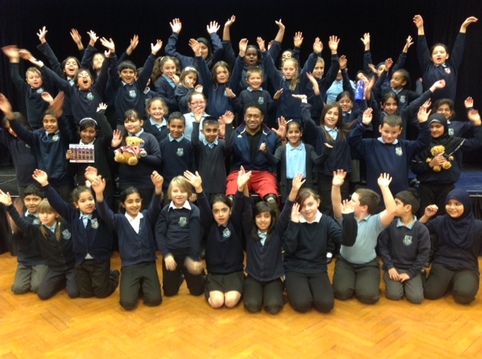 On Monday 18th November Farley Junior School was visited by paralympian and Help for Heroes Ambassador Derek Derenalagi who gave a motivational and very inspirational talk to our children in assembly. The visit was arranged in order to collect Christmas cards that some of the children made to be sent to the troops in Afghanistan and servicemen and women that are recovering in special centres for the wounded. Many schools in Luton took part in the competition to write and draw Christmas messages and pictures to send to the soldiers and the entries will be judged on
Derek talked to the children about achieving your goals and ambitions and working hard and the children were mesmerised.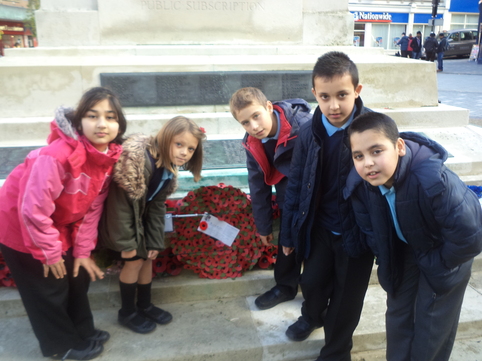 Pupils and teachers made a poppy wreath and laid it at the memorial outside the town hall on 11/11/13 to honour memorial day.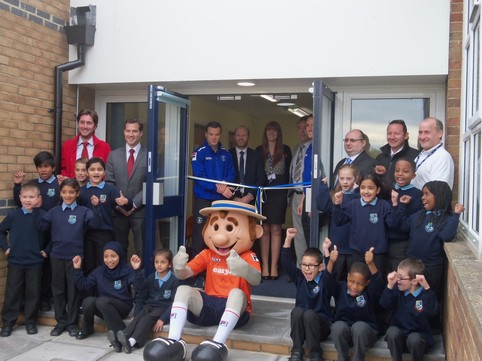 Players from Luton Town Football Club & Club Mascot 'Harry The Hatter' came down to visit Farley Junior School recently to officially open the new Year 4 classrooms.
Please click here to see some pictures.
Farley Junior School are pleased to announce that their approved uniform supplier is now Marks and Spencer. The uniform with the school crest is available from www.mandsyourschooluniform.com, and will be delivered to your door. Please note these items are not available in the M & S Stores, for those parents without internet access the school will be happy to offer the use of computers in the family room, please contact Dawn or Roz to arrange to come in. J S Sport on Neville Road in Luton will still offer our uniform for those parents who wish to purchase items from a store.
Leaflets are available from the school office with full details of the uniform available.
Click on the picture below to visit their website.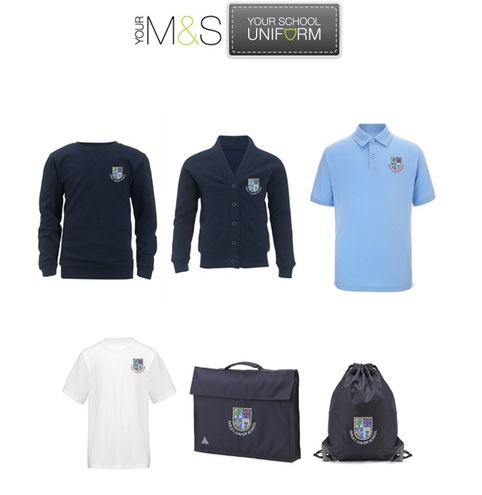 International Evening was a huge success. We would like to thank everyone who attended and all of the staff and students for all their help in making it such a memorable occasion. If you would like to see some pictures of please click
HERE!
________________________________________________________________________
Our website now has a guestbook, please feel free to leave us a comment!
Click HERE to visit the guestbook.
For advice on Children's use of computers
Click ↓